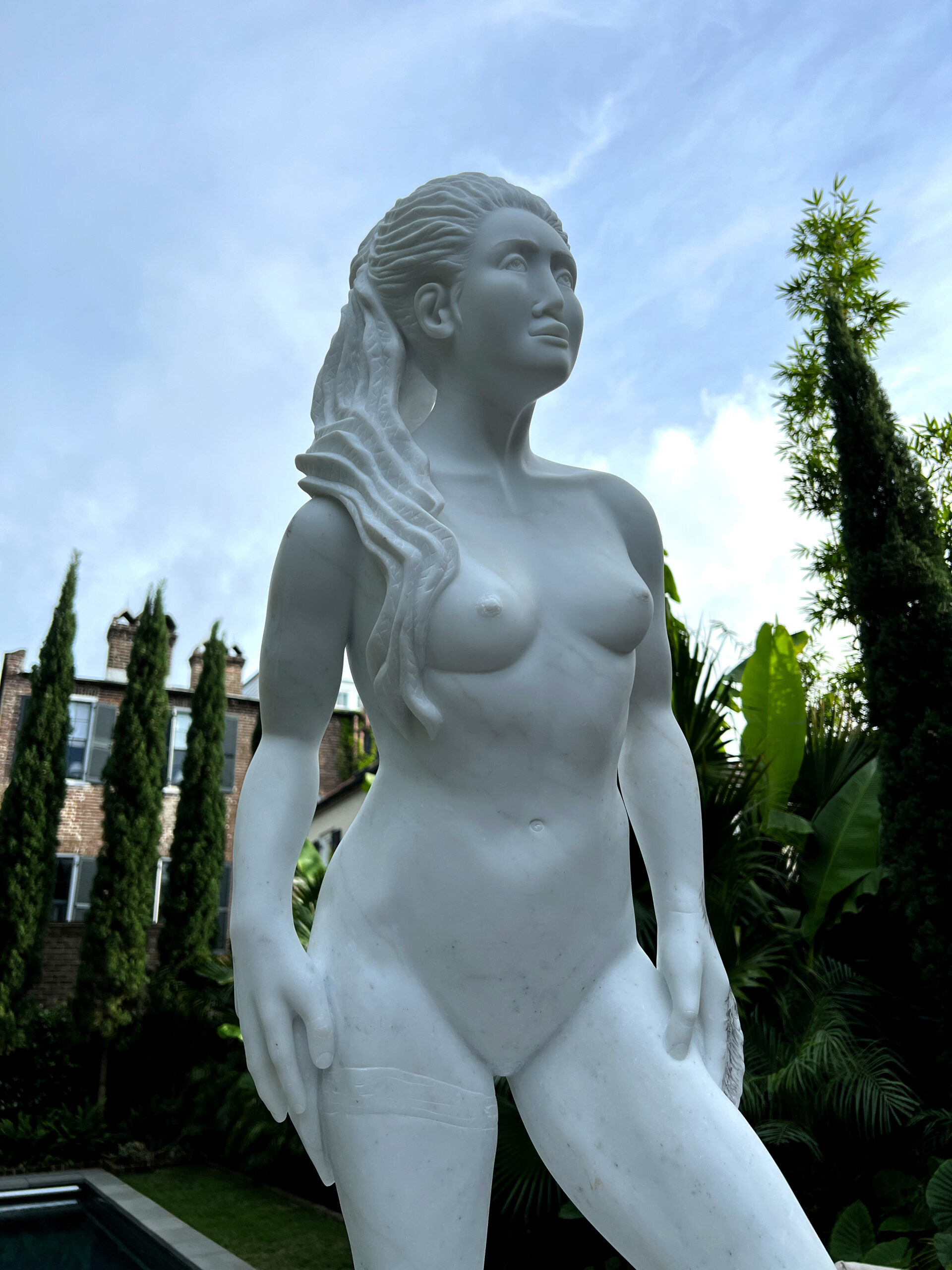 When Chicago sculptor Jyl Bonaguro thinks about the world's large-scale sculptures, she sees what's missing… A Modern Athena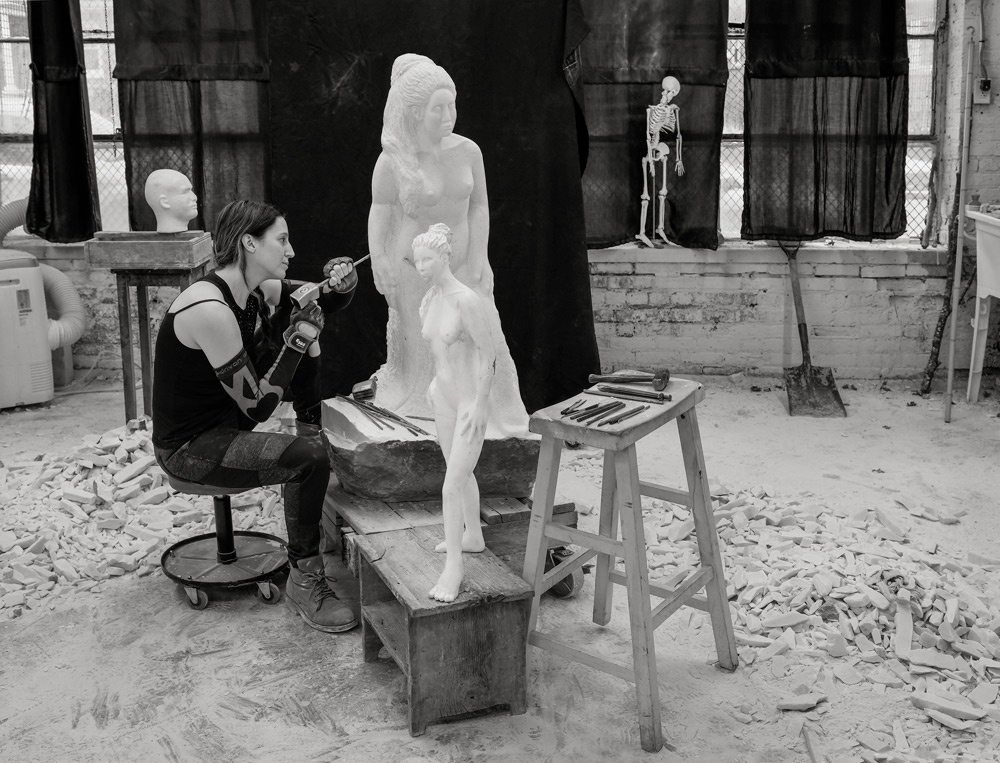 Jyl Bonaguro Artist … Sculptor … Playwright
is a self taught sculptor and playwright in Chicago, specializing in carving Italian marble by hand. Often working spontaneously, Jyl Bonaguro has a modern approach to the ancient art of stone carving that diverges from the formal academic approach. Raw stone is revealed in select areas, leaving sections untouched and natural, reminiscent of fragments excavated by archaeologists.
Jyl Bonaguro find similarities working in mediums as divergent as sculpting and playwriting because both mediums are treated as interactive, narrative forms. Sculptures like her marble wings series tells a story through composition of form and style in much the same way a play like Swan Soong tells a story through composition of words and style. Both forms require audience participation and interaction to help complete the stories and connect us with each other.
Jyl Bonaguro's works have been featured in publications like CS Modern Luxury Interiors, the Chicago Tribune, Chicago Reader and Sheridan Road and are in private art collections throughout the United States. Select sculpture exhibitions include: SOFA Chicago, Scope Miami, Aqua Art Miami, "Nature in Motion" Lincoln Park Zoo IL, "Voices and Visions" at the Highland Park Art Center IL and "Intertwined" at the Korean Cultural Center IL. She currently lives and works in Chicago, IL. Her latest carving project is the Modern Athena Sculpture.
Watch the sculpture documentary film LIFTED on her work in Pietrasanta and Carrara Italy by Motion Filmworks
Portrait of Jyl Bonaguro with Modern Athena in Charleston by Maggie Iribarren Motion Filmworks Portrait of Jyl Bonaguro in her Chicago studio by Joseph Kayne Photography